May 28, 2023, by Chris Tully, for First Tracks Cumberland (Stephanie Gray photos)
CUMBERLAND, ME – Bruce Ranger won three races on Saturday (May 27), which was the second afternoon of harness racing action at Cumberland that was named in his honor.
After the first race Ranger was interviewed in the winner's circle by Maine Harness Horsemen's Association president Mike Cushing. When asked why he chose to come back to Maine when there was opportunity all over the nation, the perennial leading reinsmen noted, "A lot changes when you go over that big green bridge [in Portsmouth, NH]. I love Maine, and I still love to win races. But it's the people here that make me feel at home."
Then Ranger was swarmed with fans looking for an autograph on their copy of the commemorative program. Of course, people brought their kids and their dogs for 'selfies' and photo ops with the top driver too.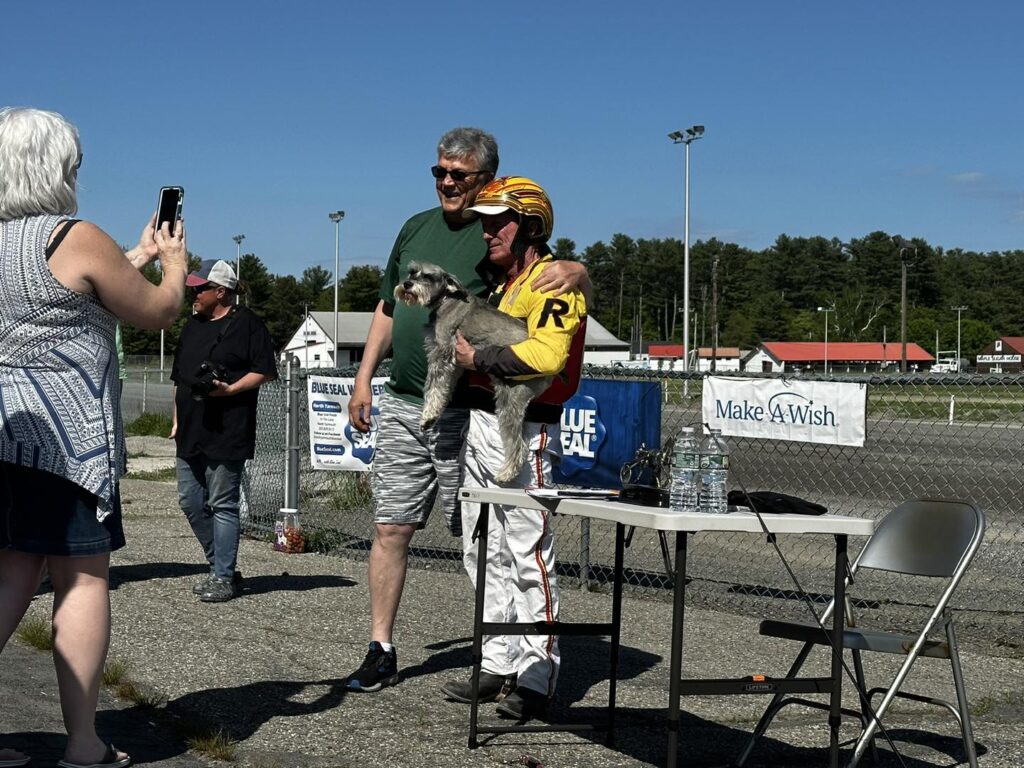 Ranger had the second race off duty, as that was the Maine Amateur Driving Club (MADC) event, so he was happy to meet and greet fans on the apron while club president Joe Burke took matters into his own hands.
Leaving from post four Burke came first over at the half, three-wide down the backside to score with his own Plus One and become the only driver this season not named Jason Bertolini to win a $4,400 MADC race. Tripping the timer in 1:58.2, Plus One is trained by Bob Marston and owned by Burke. They paid $3.40 to win. Everyone's favorite gray horse, Putnam's Storm, finished second with owner/trainer/driver Bob Nadeau at the controls. Librado Hanover and Ryan Hall were third. The Blue Seal Feed Stores of North Falmouth and Windham sponsor the series.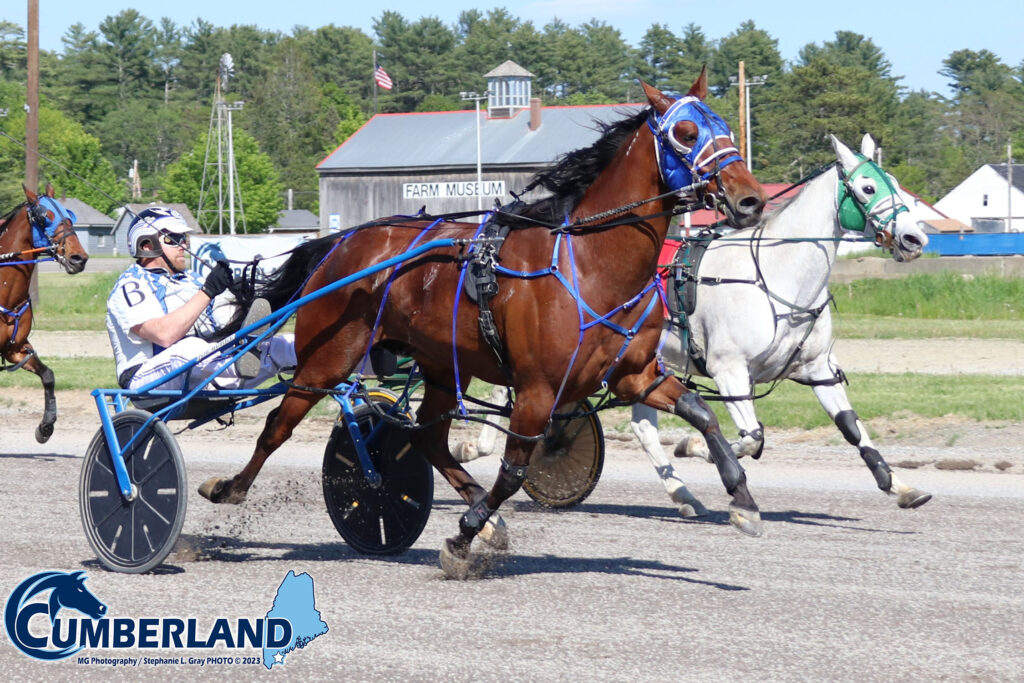 But once the starter's call for the third race was sounded, Ranger went back to work. He won that race with S R Willpower in a coast to coast adventure in 1:58 and paid $28.40. Trained by Wayne Smith for owners Courtney Pitts and Adalberto Silva, the 7-year-old son of Badlands Hanover picked up his first win of the season to get the 14th win of his 100-start career.
Ranger won the sixth race $5,500 featured FM cond. pace with Amini, using a three-deep move to secure the victory in 1:55.4. Trained by Elisha Lafreniere, the 5-year-old Sportswriter mare is owned by Karma Racing and paid $6.80 to win. It was also her first seasonal win in five outings.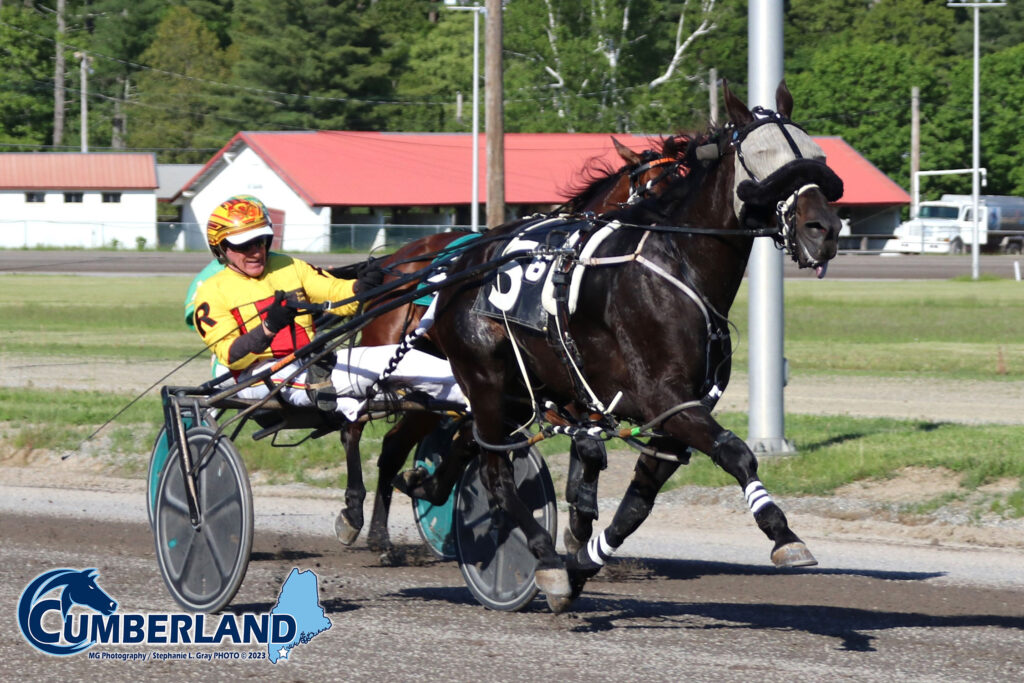 Coming right back to nab the hat trick, the judges placed Airspinder and Ranger first over Art Of Endurance (Kevin Switzer Jr.) because the latter 'carried out' the former. The time of the mile was 1:57.1 with just a head's distance separating the two at the wire.
Nick Graffam also won three races on the card. Ranger now leads Kevin Switzer Jr. by one win following the weekend, with Graffam in third place. The tight dash win totals are 23-22-21. Chris Lefebvre and Jeff Deslandes remain in a dead heat for training wins at 13 all.
Racing resumes Friday (June 2) with live harness racing throughout the Spring and early Summer months. Regular racing at Cumberland is held on Friday and Saturday each weekend. First post is slated for 3:15 pm (EDT) during the extended pari-mutuel meeting, which runs through August 5.
Be sure to follow us on Facebook: https://www.facebook.com/FirstTracksCumberland/