May 4, 2023, by Chris Tully, for First Tracks Cumberland
CUMBERLAND, ME – With horse racing taking center stage in the national spotlight this weekend, Cumberland Raceway will offer both live harness racing on Friday (May 5) and Saturday (May 6), along with coverage of two of the biggest days on the Thoroughbred Triple Crown calendar.
Fans and bettors can watch and wager on all the action from Churchill Downs, including Friday's Kentucky Oaks. Our full card of live harness racing starts at 3:15 pm with the 'Bruce Ranger-10k-watch' in full swing.
Ranger is just eight wins away from his historic 10,000th dash win. The veteran reinsman has six drives on Thursday (May 4) at Plainridge, and will come into the Cumberland weekend with an additional dozen on his dance card. Graffam is just 10 scores shy from reaching his 1,000 career victory plateau, and also has a host of drives in the next three days.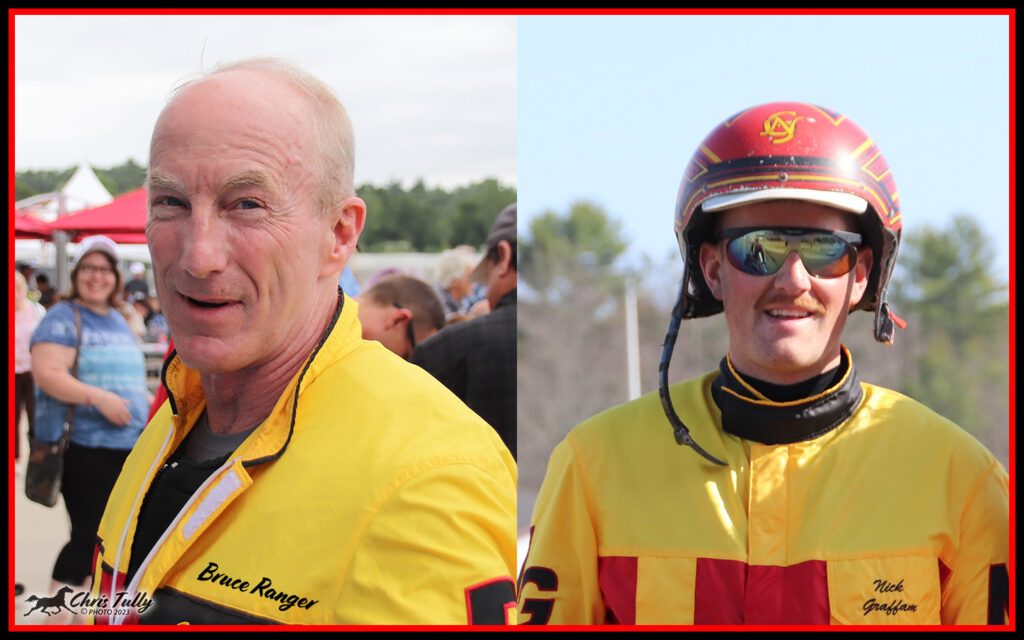 Friday's (May 5) 10 race program includes the $6,000 fillies and mares winners over pace, along with several trotting events. The wagering menu includes a 50 cent trifecta in every race and kicks off with a 50 cent pick 5. In addition, there is a pair of 20 cent superfectas (races 4 and 6), a 50 cent pick 4 (starts race 7) and the final race delivers our 20 cent pentafecta (super high five) with a low 16% takeout.
Saturday's (May 6) Derby Day program also carries ten races, and includes both the co-featured $6,500 winners over pace and $6,500 winners over trot, with post time for both days slated for 3:15 pm.
With the 149th renewal of the Run for the Roses from Churchill Downs, Louisville, KY, almost upon us, we are reminded of our local 'hunch bettor' that hit big on last year's 80-1 longshot, Rich Strike. Once again, the highly anticipated Kentucky Derby is this Saturday (May 6), with programs, big screen television viewing and betting all available at the Fairgrounds, provided by First Tracks Cumberland.
Live harness racing continues at Cumberland throughout the Spring and early Summer months with regular racing on Friday and Saturday each weekend. First post is slated for 3:15 pm (EDT) during the extended pari-mutuel meeting, which runs through August 5.
Be sure to follow us on Facebook: https://www.facebook.com/FirstTracksCumberland/