April 27, 2023, by Chris Tully, for First Tracks Cumberland
CUMBERLAND, ME – The Spring Fling Late Closing Series finals highlight the weekend programs at Cumberland Raceway, with Bruce Ranger and Nick Graffam set to drive the favorites in the $35,000-combined events.
On Friday (April 28) Bruce Ranger sends his own PBR Street Gang postward in the $15,000 Spring Fling No. 1 Final. Trained by his wife Mary Beth Ranger, the 5-year-old son of JK Endofanera has been installed as the 3-2 morning line favorite. He leaves from post three in the featured sixth race, which is sponsored by the Blue Seal Feeds Stores of North Yarmouth and Windham.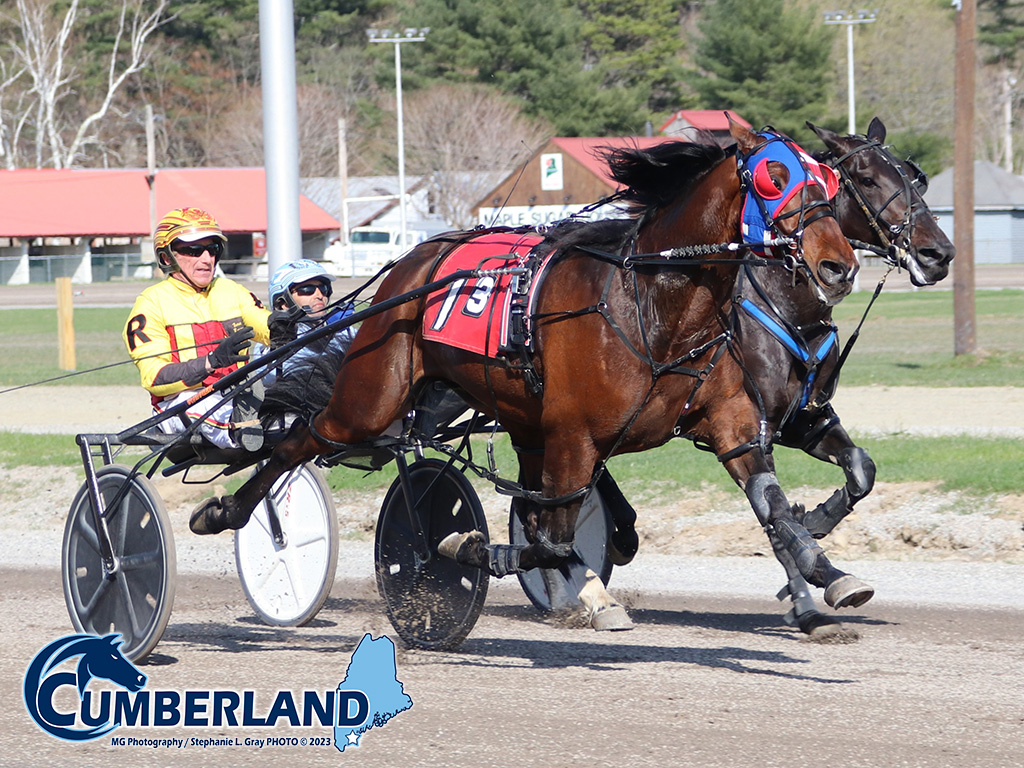 The next day, Saturday (April 29) Nick Graffam competes as part of an ownership entry with The Bird Dance N in the $20,000 Spring Fling No. 2 Final. Along with Dragonology (Dan Deslandes), the Jose Cerventes-owned and Karl Butterfield-trained entry finished 1-2 in last week's $7,500 elimination race. The Bird Dance N scores from post three in the featured seventh race, which is also sponsored by Blue Seal Feeds.
Both reinsmen wear the familiar gold, red and black stable colors of Norton Farm, which is one of the oldest continuously working farms in Maine. Nick's dad Mike Graffam owns and operates the farm in Falmouth, and he and Ranger are cousins. As of Thursday morning (April 26) both drivers were neck-and-neck in their respective races to reach career milestones in the 'family business.'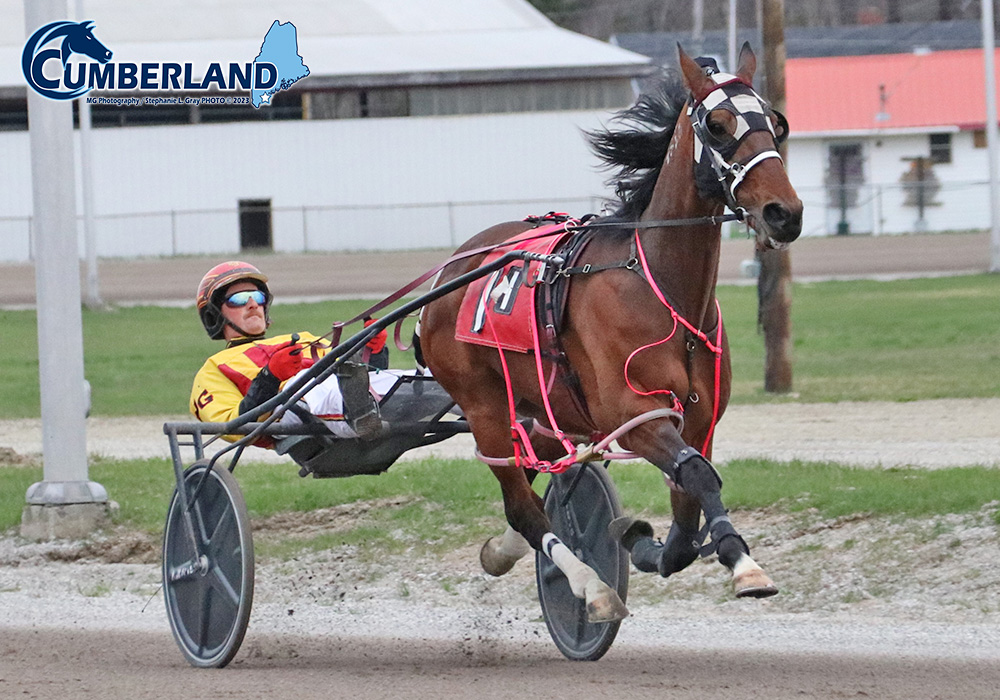 Veteran pilot Ranger is just 18 wins away from becoming the 19th driver in the history of harness racing to collect 10,000 victories. Graffam is just 19 scores from his 1,000th win. They each have a host of mounts at both Plainridge and Cumberland over the next few days.
While Ranger has 89 starts this season with a summary of 17-15-13 and $141,741 earned, his UDR is an impressive 0.333. Graffam is not far behind with 64 starts and WPS stats of 7-9-6 ($65,020, 0.219).
Friday's (April 28) card kicks off with the $6,000 fillies and mares winners over pace, which is also the start of our 50 cent pick five. The program also contains a handful of trotting events peppered throughout the eleven race program. Every race has a 50 cent trifecta, and the card also carries a host of 20 cent superfectas (races 4, 7 and 9), a 50 cent pick 4 (starts race 8) and the final race delivers our 20 cent pentafecta (super high five) with a low 16% takeout.
Saturday's (April 29) program carries twelve races, all but two with full fields, and includes the $6,000 winners over pace with post time for both days slated for 3:15 pm.
Looking ahead to next week, the public can watch and wager on the 149th renewal of the Run for the Roses from Churchill Downs, Louisville, KY. The highly anticipated Kentucky Derby is next Saturday (May 6), with programs, big screen television viewing and betting all available at the Fairgrounds, provided by First Tracks Cumberland.
Live harness racing continues at Cumberland throughout the Spring and early Summer months with regular racing on Friday and Saturday each weekend. First post is slated for 3:15 pm (EDT) during the extended pari-mutuel meeting, which runs through August 5.
Be sure to follow us on Facebook: https://www.facebook.com/FirstTracksCumberland/