March 24, 2023, by Chris Tully, for First Tracks Cumberland
CUMBERLAND, ME — First Tracks Cumberland is pleased to announce that the initial qualifying races slated for Saturday (April 8) will be broadcast live on the Race Track Network (RTN). The action starts at 11 a.m. (EDT) in a little over two weeks.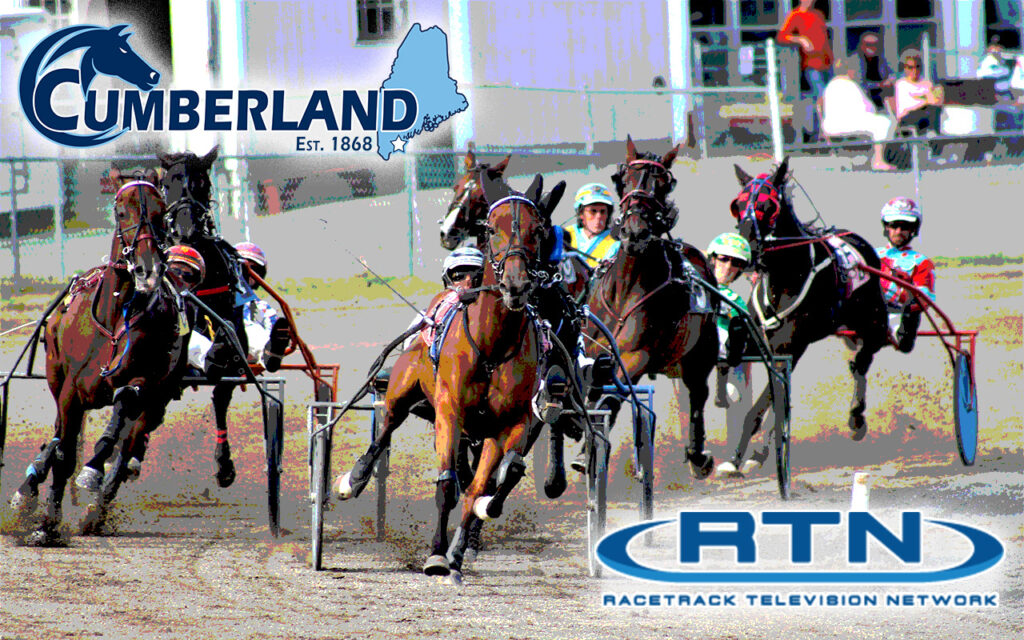 Horsemen should declare by 9 am on Friday (April 7). Horses that have a clean line from November 15, 2022 or after are NOT required to qualify through the first three weekends of racing (until April 29). Beginning with the draw for the May 5th program, the 45-day rule goes back into effect.
Race Secretary Rob Pennington stated, "I am excited to join the First Tracks team, and I am hoping to bring positive changes that benefit both horsemen and the track. Good luck and safe trips around the oval."
Pennington is also pleased to provide for two 'Spring Fling' late closing series, which is set to begin on April 21 & 22. The Track Master Rating conditioned events race for an impressive $15,000 and $20,000 final purse respectively, the following weekend. A complete condition sheet for the upcoming series is available on our website: https://firsttrackscumberland.com/
In addition to the live RTN broadcast, qualifiers will also be streamed via the internet live (free) on our website. Click on live racing/video replays. The live racing icon in the player box will be enabled.
First Tracks Cumberland will remain on RTN channel 9747 this season. Race fans and horsemen can also go to: www.rtn.tv
Opening day for First Track's Cumberland Spring/Summer meet is April 14, with regular racing on Friday and Saturday each weekend. First post is slated for 3:15 pm (EDT) throughout the extended pari-mutuel meeting, which runs through August 5.
Cumberland will have a special guest announcer for the opening qualifiers.
For additional racing information, sign up the for First Tracks Cumberland text messaging service. On a web browser, go to the following link: https://eztxt.s3.amazonaws.com/777323/widgets/6084704675f167.16040906.html