December 29, 2022 – by Chris Tully, for First Tracks Cumberland
CUMBERLAND, ME – Maine horse people raised $3,000 on behalf of Futures For Standardbreds and presented the funds to the New England-based aftercare organization on Monday's (Dec. 27) final day of racing at First Tracks Cumberland.
It all started rather innocently for Mary Beth Ranger, the wife of leading New England reinsman Bruce Ranger.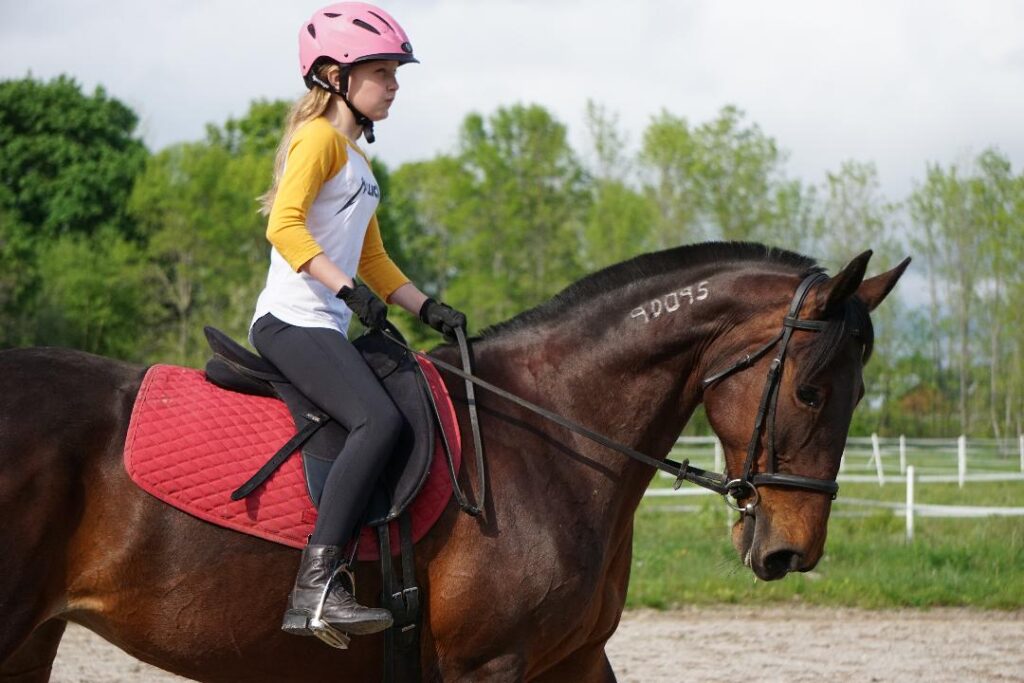 "I noticed a lot of returnable bottles and cans being thrown into trash cans in the paddock at the track," noted the registered nurse and horse trainer. "I asked the management of First Tracks if we could start a bottle drive as a benefit, and they happily agreed."
And so the ambitious task began during the spring racing season, which started simply as collecting the five cent returnable bottles and cans from the paddock. With the yeoman's work of Maine horseman Craig Coffin, receptacles and requests for recyclable separation spread throughout the tight-knit Maine horsemen's community.
"The project took on a life of its own. Before we knew it, we were overwhelmed with donated bottles and cans, in addition to what Craig collected in the paddock," Mary Beth Ranger recalled. "Then First Tracks agreed to match whatever money we could raise."
Ranger continued, "People at the fairs would say, 'Hey Mary Beth, we left a bag of cans by your horse trailer.' It really was a community effort. My neighbor Judd Merrill had an entire stall full, and said, 'please take them all.' Wally Watson, Adam Gray and Kim Ireland were also instrumental in providing additional loads of drink canisters."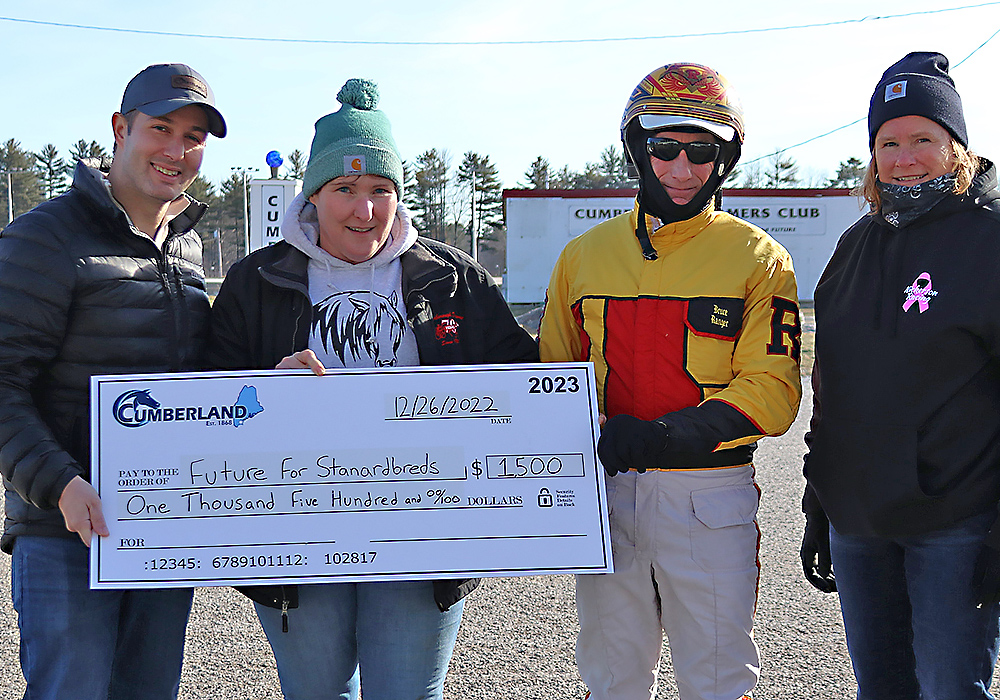 Craig Coffin, a proud member of the 'Green Wave' and former caretaker for the William R. Haughton Stable, was an integral part of the collection process. Providing and cleaning the saddle pads for each race card at Cumberland, Coffin utilized his truck to haul an ever-growing stream of returnable bottles and cans, and assisted in the collection of the items in the paddock. Coffin, also an identifier and track crew member at several of Maine's pari-mutuel fairs, helped facilitate the summer-time assemblage. Along with a host of other horse people who also gathered large parcels of recyclables for the group, the resultant mountain of plastic and aluminum objects was a testament to the dedication of equine enthusiasts throughout the Pine Tree State.
"About half way through Craig [Coffin] thought we should keep the money in Maine, so we selected Futures For Standardbreds (FFS) as our beneficiary. Word got out that we were collecting on behalf of the retired racehorses and other tracks got on board. Paddock Judge Brenda Brown set up a receptacle at Bangor's historic Bass Park."
Helping the retirees was something everyone in harness racing could personally relate with. Cumberland's Au Revior Retirement Showcase attracted 18 horses this year, and all the Maine horse people look forward to honoring their favorite storied racehorses. FFS was a perfect match for their year-long efforts.
Futures For Standardbreds was founded in 2014 with a mission of retraining and rehoming Standardbred racehorses. The organization works with horse owners and trainers who want to ensure that their horses have the opportunity to transition into pleasure horses and enjoy a comfortable life after racing.
Ann Ewing, one of the many active volunteers for the program, noted, "Since our inception, we have rehomed close to 75 horses. We are fortunate that Robyn Cuffey, our executive director and founder, has a lifetime of experience with Standardbreds and has authored books on the retraining process."
Futures For Standardbreds is a nonprofit, tax-exempt 501(c)3 organization based in Southern Maine.
Ewing continued, "We are grateful to First Tracks for their generosity and willingness to match the horse people's bottle drive funds."
All told the local trainers, drivers, owners and caretakers had collected some $1,500 worth of 5¢ returnable bottles and cans, that otherwise would have ended up in the landfill. That is 30,000 individual items! This amount was matched by First Tracks Cumberland, and with the raceway's check for $1,500, brought the total donation to $3,000.
Impressed by their efforts, and pleased with the results, First Tracks CEO Mike Cianchette was on hand to present the funds to Mary Beth Ranger on behalf of the Cumberland Racetrack. "We always like to support the initiatives that the horsemen undertake," Cianchette stated. "Whether it is food donations for the local community, or supporting our retired Standardbreds, we know that their efforts are helping the people of Southern Maine, as well as organizations in need. It is our pleasure to participate."
Racing will resume in April 2023 at First Tracks Cumberland, which will likely reignite the bottle and can collection efforts.
For more information go to our website: https://firsttrackscumberland.com/
Follow us on Facebook at @FirstTracksCumberland.