Stakes Preview for 3-year-old Maine-bred Pacers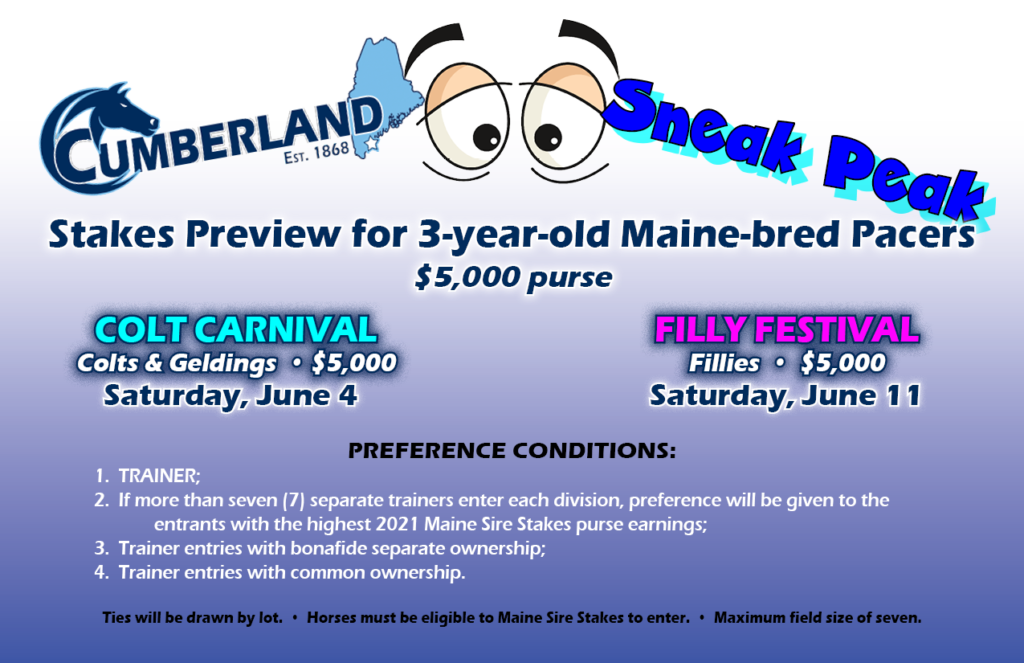 Each division carries a $5,000 purse
COLT CARNIVAL for colts and geldings, Sat., June 4
FILLY FESTIVAL for fillies, Sat., June 11
PREFERENCE CONDITIONS:
1. Trainer;
2. If more than seven (7) separate trainers enter each division, preference will be given
to the entrants with the highest 2021 Maine Sire Stakes purse earnings;
3. Trainer entries with bonafide separate ownership;
4. Trainer entries with common ownership.
Ties will be drawn by lot. • Horses must be eligible to Maine Sire Stakes to enter.
Maximum field size of seven.