May 8, 2022, by Chris Tully for First Tracks Cumberland
CUMBERLAND, ME – The 148th Kentucky Derby caused many a savvy punter to scratch his or her head in disbelief as Saturday's (May 7) 'fastest two minutes in sports' was captured by the longest shot on the board.
Evidently, a lack of handicapping know-how didn't stop 38-year-old mother of two, Linda Murray from cashing big on Rich Strike in the 12th at Churchill.
"I literally walked in and learned that win, place and show meant first, second and third on the little machine," noted the pretty loan officer from Portland.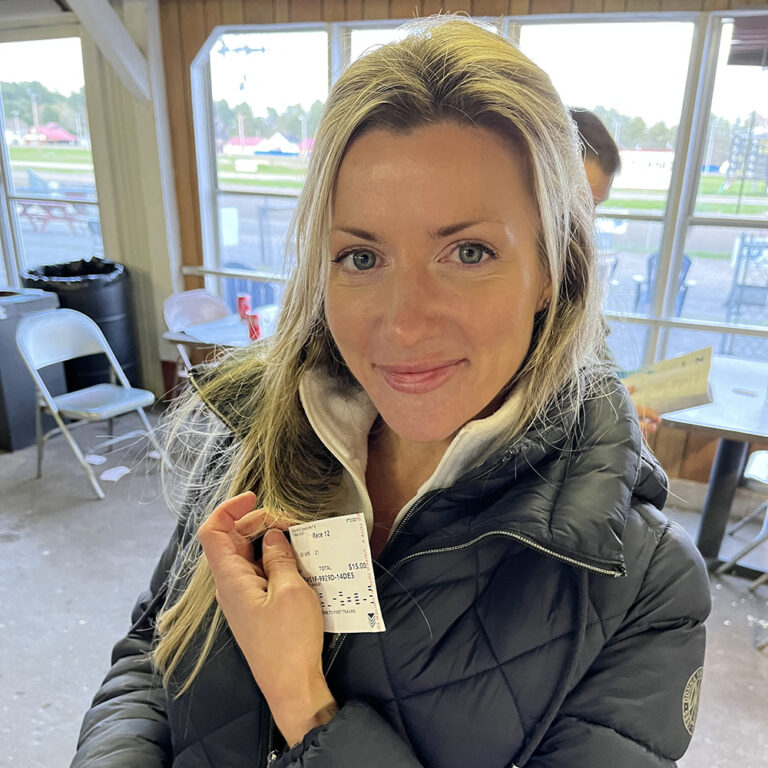 "I watched the Derby on television before, but the betting was new to me," Murray admitted. She and her boyfriend, Chris Tyll, were eager to watch and wager on the big race, so they visited the track for Derby Day. It was also Murray's first visit to a harness racing track.
The Cumberland races were going on live, and she had never watched a horse race in-person before. Just before the Derby post time a harness horse in the ninth race at popped out at her.
Having worked in real estate for the last decade, Murray got a 'hunch' at work. "I had been on a call earlier in the day about investing in properties and the presenting speaker was an Air Force Academy graduate," Murray said.
"I was telling Chris about the opportunity when I saw the name in the program, Air Force Grad. I bet that horse 'across the board' and he finished second. So I thought 'this is a sign'"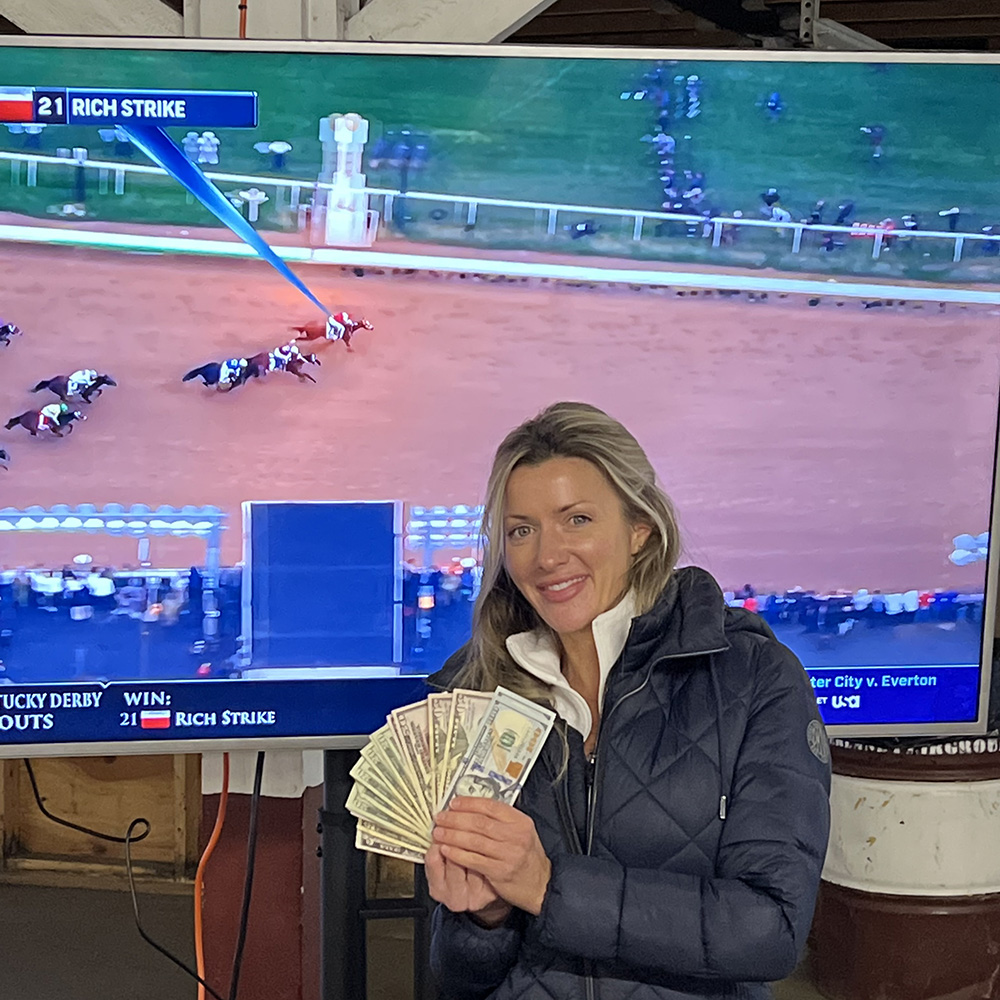 In reviewing the Derby contenders, Tyll told Murray that 'this is the horse that is going to lose' because he was 99-1, referring to Rich Strike's odds at the time.
"I thought, he made it to the Derby, so he can't be that much of a loser," Murray opined.
Lots of people have made money at the windows betting names and horse color and the like. In this case it was the horse's betting number that stood out for Murray. "21 was my age when I had my first son, Charlie, so I bet him."
And she walked away with a lot more money than she started the day with, which always helps when raising children.
In 2012, when her second son Nolan was five, Murray recalled, "I was a young, single mom, cleaning houses and going to school part time when he was diagnosed with a rare heart condition. He was listed for transplant, so we basically lived in the hospital for an entire year, waiting for a heart."
Nolan got his heart on New Year's Eve that same year, and is now living a healthy, normal teenage life. Her oldest, Charlie, is now 17.
Murray concluded, "Stuff like this always happens to me. There's always something bigger, always a meaning behind stuff."