March 8, 2022 – by Chris Tully for Cumberland & Bangor
CUMBERLAND, ME – First Tracks Cumberland and Hollywood Casino Hotel & Raceway at Bangor are pleased to jointly announce a seven percent purse increase for overnight races.
Following a ten percent increase in June 2021, another significant raise in racing rewards will take effect on opening day for both Maine racetracks; Friday, April 8 at Cumberland, and Sunday, May 1 at Bangor, and continue throughout their respective extended pari-mutuel meetings.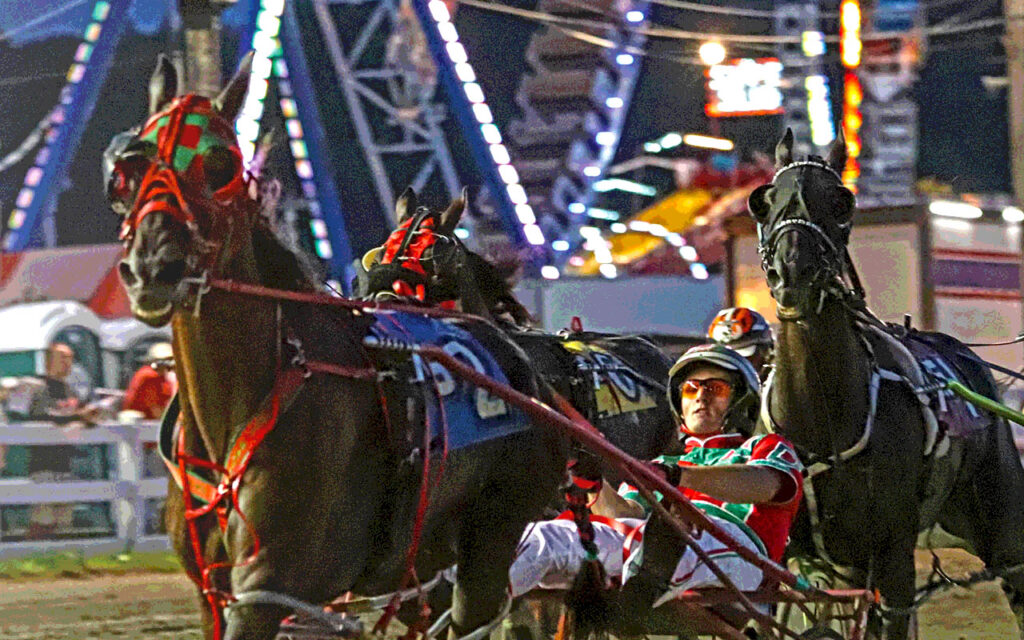 "There is tremendous opportunity for horsemen in the state of Maine, and we anticipate great interest in our weekend race cards," noted Cumberland Racing Secretary Marc Reynolds. "The track crew is working hard to prepare the surface for our Spring opener, and we hope that the Maine Harness Horsemen respond with a full entry box."
Live harness racing from Cumberland will be presented each Friday and Saturday through the fourth weekend in July, post time is 3:00 pm. For more information go to their website: firsttrackscumberland.com
"The Maine horsemen are anxious to get the 2022 season underway on April 8," exclaimed MHHA president Mike Cushing. "We are especially excited to have been informed that First Tracks Cumberland will be offering a 7% increase in purse monies."
Cushing added that, "this is a result of a significant increase in betting handle in 2021, due to a strong export signal from First Tracks and a healthy Fall & Winter at Maine's two casinos. We are ready to go!"
The first qualifiers at Cumberland will be held at noon on Saturday, April 2. Condition sheets will be available shortly on the USTA's online entry system.
Mike Hopkins, the manager of Bangor Raceway operations stated, "It's good to see the harness racing industry in Maine benefit from the good year Hollywood Casino Bangor had. With costs skyrocketing, hopefully the purse increase will lessen the burden on the horsemen."
Standardbreds continue to compete at Hollywood Casino Hotel & Raceway at Bangor every Wednesday and Sunday (12:15 pm first post) through July 20. For more information go to their website: hollywoodcasinobangor.com